Carpet cleaning and other services available at Birkdale
Maintaining a clean home and environment is essential to having a healthy physical and mental disposition. That is why as much as possible, we maintain cleanliness and order in our respective homes and further extend to our surroundings. Part of having a squeaky-clean home is having fresh carpets all the time. We at Carpet Cleaning Kings offer a variety of carpet cleaning packages that would suit any carpet cleaning need. We also have other home cleaning services such as carpet and upholstery cleaning, pest management and control, curtain cleaning, tile and grout cleaning, and odour removal. We also offer other home-related services such as color repair and vinyl strip and seal.
Carpet Cleaning Birkdale
4159 Queensland
Dealing with water damage at Birkdale
In addition to regular cleaning, there are a lot of certain situations that we have to deal with as well. One of them is water damage. This is an inevitable situation that might happen at any given time. Water damage means having a large number of possible losses due to water intrusion from a flood, leaking pipes, etc. Water damage destructs our property's materials. Hence, resulting in rusting of steel, de-laminating of materials such as plywood, staining of walls and floors, and staining and contaminating of carpets. Carpets and furniture exposed to water, if left untreated, pose a significant health risk. The moulds and bacteria thriving on them can cause long-term health concerns to the inhabitants. Water damage is a serious situation that should be expertly handled by professionals. We at Carpet Cleaning Kings do not just offer carpet cleaning services. We have gone out-of-the-box that we deem it necessary to handle even the 'grimy' and 'smelly' stuff brought about by water damage so you would not have to lift a finger. We deal with the dirty and tedious task so you won't have to. Our water damage services include, but not limited to: timber flood drying, mould and bacteria treatment, carpet drying, sewerage cleaning, odour control, carpet colour repair, carpet stain treatment, carpet restoration, and even carpet replacement.
Reliable company on-the-go
Let us expertly handle all your home cleaning and water damage problems at Birkdale. Let us further discuss things with you. For booking or inquiries, you can give us a call at 1300 7000 75, and we will be more than willing to accommodate you.
4 Estelle St. Birkdale
Queensland 4159
Carpet Cleaning Kings is an Australian owned and established residential and commercial carpet cleaning, water damage restoration, hard surface cleaning and pest management company. We strive to deliver a quality of service that exceeds all customers' expectations. We began in Brisbane and can now proudly service the Greater Brisbane, Gold Coast, Ipswich, Logan City, Melbourne, Perth, Sydney and Adelaide areas. It is our superior service levels that set up apart from our competitors. We are passionate about every project, and place enormous importance on the following: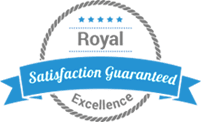 COMMUNICATION
TRAINING
RESOURCES
RELIABILITY
CORE VALUES
Get in touch with us