An outstanding carpet cleaning service in Parkwood
Of course, you are here for a reason! You are looking for an excellent carpet cleaning service in Parkwood, right? Well, if yes, then you've just found what you're looking for! Carpet Cleaning Kings is the exact company that you need! We are well-known for our outstanding carpet cleaning services. Our team is composed of passionate and skilled individuals who are always prepared to assist you with all your carpet cleaning needs! Our carpet cleaning technicians are all fully certified by the Institute of Inspection Cleaning and Restoration Certification (IICRC), and all of our carpet cleaning equipment and gears are on top of the line! Indeed, we are only investing in the best of the best to give you total satisfaction! We are also confident to boast that our carpet cleaning teams are expert in providing you with the most efficient and safest methods of cleaning your beloved carpet! If a good carpet cleaning service in Parkwood is what you are looking for, the most outstanding carpet cleaning service in Gold Coast is what we have for you!
Carpet Cleaning Parkwood
Queensland 4214
100% No Risk Guarantee
We are indeed confident in the quality of our service! As proof, we are offering a 100% No Risk Guarantee! How does this work? When you avail our service, and you are not happy with the result, we will clean your carpet again for free! And if you are still unhappy with the result, you can have your money back, and we will pay the same value of the original clean for another cleaner to do the job for you! Sounds too good to be true, isn't it? Well, we are just confident that our team is undoubtedly capable of satisfying all of your carpet cleaning need!
Other services we offer
Besides our second to none carpet cleaning service, we also excel in providing other cleaning services such as tile cleaning, mattress cleaning, upholstery cleaning, pet stain removal and much more! We also excel in delivering water damage restoration. Our water damage technicians are all equipped and trained to restore all types of water damages properly. So if you are dealing with a burst pipe, water overflow, flood or any other water damage problems, we can surely help you!
All these beautiful services are available in Parkwood and the entire Gold Coast. For bookings and enquiries, you are always invited to call us at 1300 700 075.
Carpet Cleaning Kings is an Australian owned and established residential and commercial carpet cleaning, water damage restoration, hard surface cleaning and pest management company. We strive to deliver a quality of service that exceeds all customers' expectations. We began in Brisbane and can now proudly service the Greater Brisbane, Gold Coast, Ipswich, Logan City, Melbourne, Perth, Sydney and Adelaide areas. It is our superior service levels that set up apart from our competitors. We are passionate about every project, and place enormous importance on the following: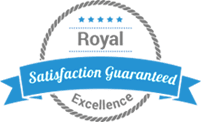 COMMUNICATION
TRAINING
RESOURCES
RELIABILITY
CORE VALUES
Get in touch with us
Error: Contact form not found.