Karawatha Carpet Cleaning
Looking For A Reliable Carpet Cleaning Service in Karawatha?
You'd think that finding a reliable carpet cleaning service in Karawatha would be easy but we know from what our customers tell us that often a company fails to turn up, or when they do the carpet isn't cleaned properly, or it's left soaking wet and unable to be walked on for days. Here at Carpet Cleaning Kings we pride ourselves on our great customer service and our reputation has been built on reliability and service.
Carpet Cleaning Karawatha
Queensland 4117
Skilled technicians
We only employ skilled technicians who are experts at what they do. They understand carpets and recognise their differences, so accordingly they know just how to handle them to get the best results. Whether you're a homeowner looking to have their bedroom carpet cleaned or a large company looking to have all of their carpets cleaned and maintained on a regular basis, then our technicians can handle the job and do it well. We pay the same level of attention and care to every job and nothing is too small or too large for our company to handle.
Our method of carpet cleaning in Karawatha
When it comes to carpet cleaning methods then we use the best and that is hot water extraction. Recommended by many leading carpet manufacturers we're not lying when we say it delivers a fantastic job. We use portable or truck-mounted units which propel hot water at force into your carpet and this not only removes surface dirt and stains but penetrates to the very bottom of the fibres so that your carpet is left squeaky clean and looking almost like new. Our eco-friendly products are safe to be used around small children and pets and won't do further damage to the environment. In addition, our powerful vacuums remove most of the excess moisture so that your carpets dry quickly with the minimum of disruption. It's true when we say that we're a carpet cleaning company in Karawatha who really care.
If you'd like to find out more about how we can help you or your business then just give us a call on 1300 7000 75. Our knowledgeable staff can answer all of your questions, make a booking, or give you a free no-obligation quote. Why not call us today?
45 Acacia St. Karawatha
Queensland 4117
Carpet Cleaning Kings is an Australian owned and established residential and commercial carpet cleaning, water damage restoration, hard surface cleaning and pest management company. We strive to deliver a quality of service that exceeds all customers' expectations. We began in Brisbane and can now proudly service the Greater Brisbane, Gold Coast, Ipswich, Logan City, Melbourne, Perth, Sydney and Adelaide areas. It is our superior service levels that set up apart from our competitors. We are passionate about every project, and place enormous importance on the following: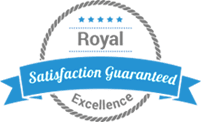 COMMUNICATION
TRAINING
RESOURCES
RELIABILITY
CORE VALUES
Get in touch with us