Now's The Time to Clean Your Carpets
When it comes to cleaning carpets in Joyner, then Summer has to be the best time. Not only are you and the family spending most of your time out of doors, but you'll be able to fling your doors and windows open to allow your carpet to dry naturally even quicker. By the time it comes to spending more time indoors, your carpets will all be looking fresh, clean and welcoming.
Carpet Cleaning Joyner
Queensland 4500
Here at Carpet Cleaning Kings we're a local company who is never that far away, so if on a whim you decide you need your carpets cleaning, then give us a call and often we can fit it in on the same day. We're a fully licensed Australian owned carpet cleaning company with plenty of experience in the industry. As a result, we can tackle all types of residential and commercial and are happy to assist with any size of the job.
We use the hot water extraction method of carpet cleaning simply because it's the best. Delivering deep down cleaning, it can return a grubby carpet to one that is fresh and sparkling and looks almost like new. It also removes most of the excess moisture so that your carpets aren't left soaking wet. This means there's no danger of your carpets taking an age to dry or of mould forming which can damage your carpet beyond repair.
Summer is also a good time to freshen up other areas such as kitchens and bathrooms, and we can clean all hard surfaces as well as freshen up the grout in your tiling. Pets can also cause a few issues such as leaving fine hairs on upholstery and carpets as well as lingering odours. We can help remove that too. We also help out with pest control and offer a 24-hour emergency flood water extraction service. In fact, you could say we offer far more than your average carpet cleaning company in Joyner so why not put us to the test? Call today on 1300 7000 75.
for enquiries or to make a booking. We also offer free quotations.
27 Regent St. Joyner
Queensland 4500
Carpet Cleaning Kings is an Australian owned and established residential and commercial carpet cleaning, water damage restoration, hard surface cleaning and pest management company. We strive to deliver a quality of service that exceeds all customers' expectations. We began in Brisbane and can now proudly service the Greater Brisbane, Gold Coast, Ipswich, Logan City, Melbourne, Perth, Sydney and Adelaide areas. It is our superior service levels that set up apart from our competitors. We are passionate about every project, and place enormous importance on the following: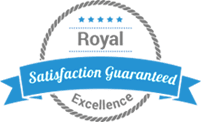 COMMUNICATION
TRAINING
RESOURCES
RELIABILITY
CORE VALUES
Get in touch with us
Error: Contact form not found.