Look No Further for A Great Carpet Cleaning Service in Mitcham
Vacuuming your carpet isn't sufficient to keep it spotlessly clean and there comes a time in every homeowner or business owner's life that they need to employ the services of a professional carpet cleaning company. We are a fully licensed, Australian run carpet cleaning company with a wealth of experience in the industry. We use top quality equipment and products as well as highly trained dedicated technicians and can effectively clean all domestic and commercial carpets in Mitcham to leave them looking fresh, clean and new.
Carpet Cleaning Mitcham
Victoria 3132
Flexible and affordable
Making appointments can be tricky when your day is so full, but we'll do our best to fit in with your schedule and guarantee that we always turn up on time. Whether this means an early morning start or a late evening finish, then no problem. Our prices are also as flexible and because we know from experience that people require different levels of Mitcham carpet cleaning, we offer a choice of carpet cleaning packages which are tailored to individual needs and budgets. No job for us is too big or too small, so whether you just want your fireside rug cleaned or you need all your bedroom carpets cleaned in your hotel, just give us a call and we'll be pleased to help.
How we clean carpets
As recommended by leading carpet manufacturers we use hot water extraction with portable and truck mounted units to clean all carpets. Together with top quality eco-friendly products this system delivers outstanding results and gets deep into the base of your carpet to remove any allergens, mites, pollens and bacteria which may be present.
Other services
We don't just stop at carpet cleaning in Mitcham, either. We can also clean your upholstery, remove troublesome stains, get rid of pet odour, clean mattresses, and also patch carpets. We also operate a 24 hour emergency flood water extraction service in the unfortunate event that your home or office gets flooded.
If you need your carpet cleaning or want to take advantage of any of other services, then please call us on 1300 7000 75 to make a booking or request a free quote. You won't be disappointed.
17 Simpson St. Mitcham
Victoria 3132
Office Hours
Monday7:00am – 7:00pm
Tuesday7:00am – 7:00pm
Wednesday7:00am – 7:00pm
Thursday07:00am – 7:00pm
Friday07:00am – 7:00pm
Saturday07:00am – 7:00pm
Carpet Cleaning Kings is an Australian owned and established residential and commercial carpet cleaning, water damage restoration, hard surface cleaning and pest management company. We strive to deliver a quality of service that exceeds all customers' expectations. We began in Brisbane and can now proudly service the Greater Brisbane, Gold Coast, Ipswich, Logan City, Melbourne, Perth, Sydney and Adelaide areas. It is our superior service levels that set up apart from our competitors. We are passionate about every project, and place enormous importance on the following: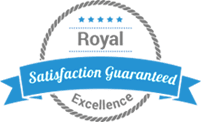 COMMUNICATION
TRAINING
RESOURCES
RELIABILITY
CORE VALUES
Get in touch with us
Error: Contact form not found.