Carpets Looking Dingy? – Call The Number One Carpet Cleaning Service In Kholo
If your visiting relatives and friends have dropped less than subtle comments about your dingy looking rugs, or your office carpet no longer reflects the high standards of your company, then you need to speak to Carpet Cleaning Kings. As your number one carpet cleaning service in Kholo we have the skills and the expertise to transform your carpet in no time at all.
Carpet Cleaning Kholo
Queensland 4306
Highly recommended cleaning techniques
Using the latest truck-mounted and portable hot water extraction systems that comes highly recommended by many of the worlds leading fibre and carpet manufacturers, watch as we take your carpet from drab to wow! As hot water and diluted detergents are pumped in at pressure they remove stubborn stains, oils greases and microbes that sit deep down in the fibres. The excess moisture is then sucked out along with the offending residue, leaving your carpet looking like it's just come out of the showroom. What's more, our eco-friendly products not only protect your rug and carpet in the process, but are also kind to humans, pets and the environment.
Other services
Aside from carpet cleaning our highly skilled team can also deliver a wide range of other services, so those in need of 'more than just an average' carpet cleaning service in Kholo, can rest assured knowing that we've got it covered. These include…
We're so confident that you'll be pleased with any of the services we deliver that we stand by our 100% money back guarantee. Carpet cleaning in Kholo doesn't get any better!
To find out more about how we can help, make a booking, or request a free quote then pick up the phone and contact Carpet Cleaning Kings on 1300 7000 75 today.
71-77 Skyline Dr Kholo
Queensland 4306
Carpet Cleaning Kings is an Australian owned and established residential and commercial carpet cleaning, water damage restoration, hard surface cleaning and pest management company. We strive to deliver a quality of service that exceeds all customers' expectations. We began in Brisbane and can now proudly service the Greater Brisbane, Gold Coast, Ipswich, Logan City, Melbourne, Perth, Sydney and Adelaide areas. It is our superior service levels that set up apart from our competitors. We are passionate about every project, and place enormous importance on the following: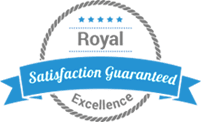 COMMUNICATION
TRAINING
RESOURCES
RELIABILITY
CORE VALUES
Get in touch with us