Need a Carpet Cleaning Service In Kenmore? Look No Further Than Carpet Cleaning Kings!
If you're looking for a carpet cleaning company in Kenmore that won't disappoint then you need to speak to Carpet Cleaning Kings. As an Australian-owned, fully licensed company, we have decades of experience within the industry. All of this points to a service and a company that you can trust.
Carpet Cleaning Kenmore
Queensland 4069
So why choose us?
Firstly we pride ourselves on our outstanding customer service. That means turning up at the agreed appointment time, gleaning the relevant information from our customers to allow us to do a great job, and keeping customers informed of what we're doing and more importantly, how we're doing it.
Secondly, we use a method of cleaning that comes highly recommended by many of the world's leading carpet and fibre manufacturers in the form of hot water extraction. This means that when you choose us, you know your carpet is going to be cared for in the correct way.
Finally, all our cleaning technicians are extremely skilled and experts in their own right. This means as a carpet cleaning company in Kenmore, we can tackle any project. Whether it's a residential carpet clean, fireside rug that simply needs a freshen up, or the deep cleaning of multiple carpets in a large hotel or office complex no job is too big or too small.
Our other services
Aside from carpet cleaning we also offer a wide range of other services to suit the needs of our customers. These include pest control and management, pet odour removal, carpet patching, stain removal, upholstery and mattress cleaning, and an emergency 24 hour flood water extraction service.
If you're in need of a carpet cleaning service in Kenmore, then let Carpet Cleaning Kings be your one stop shop. If you want any information about our services or would like us to give you a free quote, or you would like to make a booking, call us on 1300 7000 75 today, Carpet cleaning in Kenmore doesn't get any better than this!
3 Acworth St. Kenmore
Queensland 4069
Carpet Cleaning Kings is an Australian owned and established residential and commercial carpet cleaning, water damage restoration, hard surface cleaning and pest management company. We strive to deliver a quality of service that exceeds all customers' expectations. We began in Brisbane and can now proudly service the Greater Brisbane, Gold Coast, Ipswich, Logan City, Melbourne, Perth, Sydney and Adelaide areas. It is our superior service levels that set up apart from our competitors. We are passionate about every project, and place enormous importance on the following: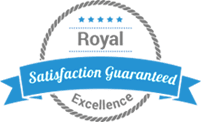 COMMUNICATION
TRAINING
RESOURCES
RELIABILITY
CORE VALUES
Get in touch with us