Professional Carpet Cleaning in Kedron
We're an Australian owned carpet cleaning and pest management control company based in Brisbane with a wealth of experience in the industry and we're pleased to announce that we have expanded our coverage to include the suburb of Kedron. We use a method of hot water extraction to clean carpets in Kedron and are proficient in both domestic and commercial carpet cleaning.
Carpet Cleaning Kedron
Queensland 4031
You may be wondering why it's important to clean your carpets and upholstery regularly and obviously the main reason is because they're dirty. However there are other more important factors to consider even if your carpets don't look particularly dirty. So let's take a look at the benefits of hot water extraction:
The hot water extraction method of carpet cleaning in Kedron removes dust and dander which can trigger the
symptoms of asthma and allergy sufferers.
Restores colour and texture of carpet and upholstery fibres
Improved air quality throughout your home or business premises since bio-pollutants are removed
Removal of long term stains which have become difficult to remove
Protects your carpet and increases its longevity safeguarding your investment
Flexible and affordable
We're only too aware that our customers lead busy lives which is why we do out best to fit in carpet cleaning around your schedule. In addition since not all carpets require the same level of cleaning and treatments, we offer a choice of carpet cleaning packages to meet individual needs and budgets.
What's more, because we're so sure you'll be pleased with our service we offer all our customers a 100% customer satisfaction guarantee or your money back. Carpet cleaning in Kendron doesn't get better than this!
Other services
As well as carpet cleaning we can also clean your upholstery and mattress and remove pet odours. We also operate a pest management and control service to eliminate unwanted creatures such as rats, ants, spiders, cockroaches and more besides. Finally, in the event of a flood, we have a 24 hour response service so we can be of assistance at your hour of need.
If you're in need of carpet cleaning in Kedron or any of our related services then just call Carpet Cleaning Kings on 1300 7000 75 for a free no-obligation quote. We look forward to hearing from you.
53 Strathmore St. Kedron
Queensland 4031
Carpet Cleaning Kings is an Australian owned and established residential and commercial carpet cleaning, water damage restoration, hard surface cleaning and pest management company. We strive to deliver a quality of service that exceeds all customers' expectations. We began in Brisbane and can now proudly service the Greater Brisbane, Gold Coast, Ipswich, Logan City, Melbourne, Perth, Sydney and Adelaide areas. It is our superior service levels that set up apart from our competitors. We are passionate about every project, and place enormous importance on the following: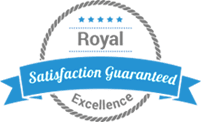 COMMUNICATION
TRAINING
RESOURCES
RELIABILITY
CORE VALUES
Get in touch with us
Error: Contact form not found.