Karana Downs Carpet Cleaning
More Than Just Your Average Cleaning Company In Karana Downs
At Carpet Cleaning Kings we believe that we're more than just your average cleaning company in Karana Downs. While it might be quite a bold statement to make, we believe that it's fully justified. Not only do we offer a great service, we also offer flexible pricing with a 100% money back guarantee. Let's explain…
Carpet Cleaning Karana Downs
Queensland 4306
About our service
Of course, with a name like Carpet Cleaning Kings, you'd expect us to be able to clean carpets, but did you know that we provide a lot more than this too! We are proud to be able to employ a number of highly-trained and highly-skilled technicians who have the ability to tackle a wide variety of tasks from your basic fireside rug 'freshen up' through to bond cleaning and deep carpet cleaning. But that's not all, we can also help you with…
We use only the very latest truck mounted and portable hot water extraction systems to deliver the required results and our eco-friendly products make sure that no harm comes to your carpet/upholstery, your family or your pets.
Flexible pricing
You'll be pleased to know that our Karana Downs carpet cleaning service isn't a 'one price fits all'. Instead we recognise that not all jobs are the same. For this reason we offer a number of pricing packages built around the levels of cleaning required. We also have pricing packages to suit our residential, commercial and industrial clients. In other words if you have a budget in mind, then come and talk to us!
Remember if you're in need of a carpet cleaning service in Karana Downs then why not give us a call on 1300 7000 75 and put us to the test. Trust us when we say that 'you'll be glad you did'.
4-6 Sellars St. Karana Downs
Queensland 4306
Carpet Cleaning Kings is an Australian owned and established residential and commercial carpet cleaning, water damage restoration, hard surface cleaning and pest management company. We strive to deliver a quality of service that exceeds all customers' expectations. We began in Brisbane and can now proudly service the Greater Brisbane, Gold Coast, Ipswich, Logan City, Melbourne, Perth, Sydney and Adelaide areas. It is our superior service levels that set up apart from our competitors. We are passionate about every project, and place enormous importance on the following: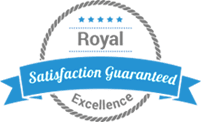 COMMUNICATION
TRAINING
RESOURCES
RELIABILITY
CORE VALUES
Get in touch with us