Need To Clean Your Carpet in Fawkner? Speak To The Carpet Cleaning Kings.
As an experienced carpet cleaning company operating in the Melbourne area, we strive to make sure that the needs of our customers are adequately catered for. So if you're after a thorough and efficient carpet cleaning service in Fawkner then why not speak to Carpet Cleaning Kings?
Carpet Cleaning Fawkner
Victoria 3060
We embrace change to provide you with the best service
All our staff are thoroughly trained to take on the ever-changing challenges of the industry. As a result we've adopted the latest scientifically proven and effective carpet cleaning procedures. Portable and truck-mounted hot water extraction systems provide a thorough clean-up for your carpet, rugs and upholstery. What's more, the system comes highly recommended by many of the leading carpet and fibre manufacturers. As hot water is injected in, it penetrates the depth of your carpet and extracts the oily dirt and stubborn stains beneath. Moreover, hot water kills mites and other bacteria that often inhabit the unreachable pockets beneath. Finally before we go ahead with the clean, every fabric is assessed to make sure we treat your carpets with complete care.
A guaranteed service for Fawkner residents – We stand by our quality
We're so confident in our carpet cleaning services in Fawkner that we stand by our quality. We guarantee that if you're not 100% satisfied with the service that we provide, then we'll give you your money back. This goes for all our services including carpet cleaning, carpet patching, stain removal, upholstery and mattress cleaning,
Aside from an aesthetic point of view, keeping your carpets clean is a responsibility that you owe to your family members. Keep them healthy by contracting the services of a reputed carpet cleaning company in Fawkner. Call Carpet Cleaning Kings now on
1300 7000 75.
34 Percy St.Fawkner
Victoria 3060
Office Hours
Monday7:00am – 7:00pm
Tuesday7:00am – 7:00pm
Wednesday7:00am – 7:00pm
Thursday07:00am – 7:00pm
Friday07:00am – 7:00pm
Saturday07:00am – 7:00pm
Carpet Cleaning Kings is an Australian owned and established residential and commercial carpet cleaning, water damage restoration, hard surface cleaning and pest management company. We strive to deliver a quality of service that exceeds all customers' expectations. We began in Brisbane and can now proudly service the Greater Brisbane, Gold Coast, Ipswich, Logan City, Melbourne, Perth, Sydney and Adelaide areas. It is our superior service levels that set up apart from our competitors. We are passionate about every project, and place enormous importance on the following: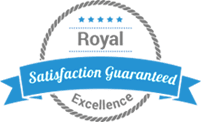 COMMUNICATION
TRAINING
RESOURCES
RELIABILITY
CORE VALUES
Get in touch with us
Error: Contact form not found.