Fairfield Carpet Cleaning
Choosing A Carpet Cleaning Company in Fairfield
When it comes to choosing a carpet cleaning company in Fairfield then you may be spoiled for choice. However when it comes down to reliability, quality of workmanship and affordable prices, then there's only one choice and that's Carpet cleaning Kings Melbourne.
Carpet Cleaning Fairfield
Victoria 3078
What makes us so special
We're a fully licensed and Australian owned carpet cleaning and pest management company with many years of experience in the industry. This means that we can confidently handle all manner of domestic and commercial carpet cleaning in Fairfield together with associated services such as upholstery and mattress cleaning, stain removal and 24 hour flood water extraction. In addition the pest control arm of our business can rid your home or business premises of unwanted visitors such as mice, rats, cockroaches, spiders and fleas, using a variety of methods and safe application procedures.
How we clean carpets in Fairfield
In accordance with the recommendations of many leading carpet manufacturers we use a process of hot water extraction with portable or truck-mounted units. Our top of the range equipment relies on extreme pressure of water to dislodge ingrained dirt and bacteria which is lurking at the very bottom of your carpet and efficiently extracts it. It may be a powerful system but the detergents and other cleaning products that we use are child and pet safe and eco-friendly. Because our highly trained technicians understand different types of carpets they know just how to achieve the very best results and you can be assured that your carpet won't shrink or fade. The end result is a newly invigorated carpet which looks and smells like new and feels great under foot.
When it comes to carpet cleaning in Fairfield we're sure that our service will exceed your expectations. Don't take our word for it, try our service for yourself. Call us on 1300 7000 75 for a competitive quote. If you're not 100% satisfied we'll give you back your money. How's that for service?
40 Rayment St.Fairfield
Victoria 3078
Office Hours
Monday7:00am – 7:00pm
Tuesday7:00am – 7:00pm
Wednesday7:00am – 7:00pm
Thursday07:00am – 7:00pm
Friday07:00am – 7:00pm
Saturday07:00am – 7:00pm
Carpet Cleaning Kings is an Australian owned and established residential and commercial carpet cleaning, water damage restoration, hard surface cleaning and pest management company. We strive to deliver a quality of service that exceeds all customers' expectations. We began in Brisbane and can now proudly service the Greater Brisbane, Gold Coast, Ipswich, Logan City, Melbourne, Perth, Sydney and Adelaide areas. It is our superior service levels that set up apart from our competitors. We are passionate about every project, and place enormous importance on the following: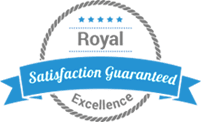 COMMUNICATION
TRAINING
RESOURCES
RELIABILITY
CORE VALUES
Get in touch with us