What To Look For In A Carpet Cleaning Service In Eltham
Those who aren't in the business of carpet cleaning might well be under the impression that it's easy. After all, anyone can clean a carpet right? Wrong! It takes a lot of skills and knowledge to be able to treat a variety of carpet problems correctly and that's why you need Carpet Cleaning Kings Melbourne. We've been in the industry for many years and as a result have the skills and the experience to tackle just about any type of carpet, no matter how badly soiled. If you're a business or a home owner and are looking for a first-rate carpet cleaning service in Eltham, then congratulations, you've found it right here!
Carpet Cleaning Eltham
Victoria 3095
So how do we stand out from the rest?
All the equipment that we use comes highly recommended by many of the leading carpet and fibre manufacturers. This means is that our powerful, portable, hot water extraction systems and truck mounted units are strong enough to penetrate through even the most ground-in of dirt, oils, and greases, but at the same time are gentle enough on your carpet, so it won't fade or shrink. In addition, all our cleaning products are non-toxic and environmentally friendly, so are completely harmless to humans or animals and are even safe for the environment too.
No job too big or small
Whether you're looking for commercial carpet cleaning in Eltham, or are simply looking to 'spruce up' your favourite rug then no problem. At Carpet Cleaning Kings, aside from being a fully licensed, Australian-owned company, all our technicians are highly experienced in their own right. This means that we have the personnel to tackle any residential or commercial project. What's more, we treat each and every job with the same level of care and attention that it deserves to deliver a service that goes above and beyond customer expectations. In fact if you aren't entirely happy with our service, we'll offer you a full refund. That's our guarantee to you!
To find out more about how we can help or indeed about our other services including mattress and upholstery cleaning, carpet patching, stain removal and 24 hour emergency flood water extraction, then contact Carpet Cleaning Kings Melbourne on 1300 7000 75. Arguably the best carpet cleaning service in Eltham by far!
18 Silver St. Eltham
Victoria 3095
Office Hours
Monday7:00am – 7:00pm
Tuesday7:00am – 7:00pm
Wednesday7:00am – 7:00pm
Thursday07:00am – 7:00pm
Friday07:00am – 7:00pm
Saturday07:00am – 7:00pm
Carpet Cleaning Kings is an Australian owned and established residential and commercial carpet cleaning, water damage restoration, hard surface cleaning and pest management company. We strive to deliver a quality of service that exceeds all customers' expectations. We began in Brisbane and can now proudly service the Greater Brisbane, Gold Coast, Ipswich, Logan City, Melbourne, Perth, Sydney and Adelaide areas. It is our superior service levels that set up apart from our competitors. We are passionate about every project, and place enormous importance on the following: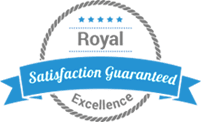 COMMUNICATION
TRAINING
RESOURCES
RELIABILITY
CORE VALUES
Get in touch with us
Error: Contact form not found.