Eden Park Carpet Cleaning
Welcome to a Brand New Carpet Cleaning Service in Eden Park
At Carpet Cleaning Kings we've built up our business based on customer trust and satisfaction and now we're pleased to announce that we've expanded to cover the suburb of Eden Park. So as a new kid on the block what can you expect from us? Well, in essence you can expect speedy and efficient service that is totally customer focused. With years of experience in the industry we can handle all manner of domestic and commercial carpet cleaning in Eden Park and because we're so sure you'll be impressed with the service we offer, we put our money where our mouth is by offing customers a 100% satisfaction guarantee or their money back.
Carpet Cleaning Eden Park
Victoria 3757
Our carpets look and are deep down clean
Many carpet cleaning methods only tackle surface dirt but the problem lies in the bacteria and allergens which sink to the bottom of the carpet and if left untreated can cause health issues, We use a method of hot water extraction which is powerful and reaches the base of carpets, killing and removing all germs to leave a carpet that looks clean and really is clean. Our carefully chosen products are safe and gentle for humans and animals alike, and won't harm the environment either. As a result your carpets are left smelling fresh and looking almost like new. Recommended by leading carpet manufacturers, our method of carpet cleaning in Eden Park won't damage your carpet, shrink it, or cause the colours to fade.
Other services
We don't just do carpet cleaning. In addition we provide a range of other services such as upholstery and mattress cleaning, carpet patching and the removal of stains and pet odour. We also operate a flood water extraction service which is manned 24 hours a day, 7 days a week, so you know you're never alone in your hour of need.
Why not put us to the test and call Carpet Cleaning Kings to make a booking, enquire about our other services or ask for a competitive quote. The number is 1300 7000 75
and our knowledgeable staff are waiting to take your call.
385 Seventh Avenue Eden Park
Victoria 3757
Office Hours
Monday7:00am – 7:00pm
Tuesday7:00am – 7:00pm
Wednesday7:00am – 7:00pm
Thursday07:00am – 7:00pm
Friday07:00am – 7:00pm
Saturday07:00am – 7:00pm
Carpet Cleaning Kings is an Australian owned and established residential and commercial carpet cleaning, water damage restoration, hard surface cleaning and pest management company. We strive to deliver a quality of service that exceeds all customers' expectations. We began in Brisbane and can now proudly service the Greater Brisbane, Gold Coast, Ipswich, Logan City, Melbourne, Perth, Sydney and Adelaide areas. It is our superior service levels that set up apart from our competitors. We are passionate about every project, and place enormous importance on the following: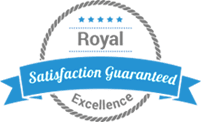 COMMUNICATION
TRAINING
RESOURCES
RELIABILITY
CORE VALUES
Get in touch with us