Problems with Carpet Cleaning in Doreen? Call Carpet Cleaning Kings
Clean, fresh smelling carpets are indispensable when it comes to leaving a good impression on the people who visit us. Be it guests to the home or the clients at your office, clean carpets are instrumental in forming a first impression. In the past it may have been difficult to find reliable carpet cleaners who would clean your carpets at a time convenient to you without being too taxing on your pocket. But that's all changed with the arrival of Carpet Cleaning Kings. We're pleased to announce that we have now extended our service to include carpet cleaning in Doreen.
Carpet Cleaning Doreen
Victoria 3754
Why choose Carpet Cleaning Kings?
We are a fully licensed Australian owned company with decades of experience in the carpet cleaning industry which means that we can handle all manner of residential and commercial carpet cleaning in Doreen. Our skilled technicians really understand carpets and know just how to get the best results. Moreover we understand that there can be various carpet cleaning needs so we have three service packages – standard, silver and gold, to suit your needs and budget. We also try to be as flexible as we can and try our utmost to fit in with the schedules of our customers. If we're working close to where you live or have a business, then often we can clean your carpets the very same day that you call.
Our method of cleaning carpets
To be the best, we use the best. As reputable and trusted carpet cleaners in Doreen we use a method of hot water extraction which is recommended by many of the leading carpet manufacturers. We use top of the range portable and truck-mounted units and eco-friendly non-toxic products that are safe for human and pets alike. This powerful system ensures effective removal of tough grease, oil and dirt along with the extraction of allergens, bacteria, fungus, dust mites and moulds which often lurk in the base of your carpets. This process will not damage your carpet fibres, cause shrinkage or fade colours but it will ensure a clean and germ free carpet which looks as good as new.
Give us a call today on 1300 7000 75 for a competitive quote or to make a booking for carpet cleaning in Doreen. You can also check out our other services by clicking on the 'services' tab.
Cortland St. Doreen
Victoria 3754
Office Hours
Monday7:00am – 7:00pm
Tuesday7:00am – 7:00pm
Wednesday7:00am – 7:00pm
Thursday07:00am – 7:00pm
Friday07:00am – 7:00pm
Saturday07:00am – 7:00pm
Carpet Cleaning Kings is an Australian owned and established residential and commercial carpet cleaning, water damage restoration, hard surface cleaning and pest management company. We strive to deliver a quality of service that exceeds all customers' expectations. We began in Brisbane and can now proudly service the Greater Brisbane, Gold Coast, Ipswich, Logan City, Melbourne, Perth, Sydney and Adelaide areas. It is our superior service levels that set up apart from our competitors. We are passionate about every project, and place enormous importance on the following: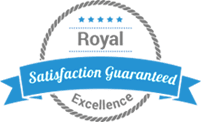 COMMUNICATION
TRAINING
RESOURCES
RELIABILITY
CORE VALUES
Get in touch with us