Brookfield Carpet Cleaning
Brookfield Carpet Cleaning – Experience The Best
If you live in Brookfield and you're in need of carpet cleaning then it stands to reason that you want a company you can trust not to damage your carpets and to do a good job of cleaning them. It also makes sense that you don't want to pay over the odds for such a service. Welcome to Carpet Cleaning Kings. We're a long-standing Australian fully licensed carpet cleaning company in Brookfield with a
wealth of experience
in the industry and as such we totally understand our customer's needs and constantly deliver results which far exceed customer expectations.
Carpet Cleaning Brookfield
4069 Queensland
Why choose us?
Our team of highly experienced technicians really understand carpets and know how to handle them to get the best results. We use the very best method of carpet cleaning and that's hot water extraction which comes highly recommended by leading carpet manufacturers. Our state-of-the-art portable and truck mounted units propel hot water and diluted eco-friendly detergents into your carpet at force, which don't just clean the surface of your carpet but reach right to the bottom to give a thorough clean that leaves your carpet looking as good as new.
Flexible prices
Because not every carpet needs the same level of cleaning, we offer a choice of 3 carpet cleaning packages which are tailored to meet individual needs and budgets. That way customers only pay for the treatments they need and won't face any unexpected hidden costs.
Other services
As well as residential and commercial carpet cleaning in Brookfield we offer a range of other services including
If you're in need of carpet cleaning in Brookfield or any of our other services then just call us on 1300 7000 75 to make a booking or request a free quote. We look forward to hearing from you.
86 Nioka St. Brookfield
Queensland 4069
Carpet Cleaning Kings is an Australian owned and established residential and commercial carpet cleaning, water damage restoration, hard surface cleaning and pest management company. We strive to deliver a quality of service that exceeds all customers' expectations. We began in Brisbane and can now proudly service the Greater Brisbane, Gold Coast, Ipswich, Logan City, Melbourne, Perth, Sydney and Adelaide areas. It is our superior service levels that set up apart from our competitors. We are passionate about every project, and place enormous importance on the following: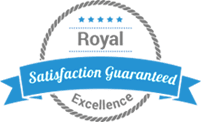 COMMUNICATION
TRAINING
RESOURCES
RELIABILITY
CORE VALUES
Get in touch with us