Brisbane Airport Carpet Cleaning
A reliable and efficient carpet cleaning company in Brisbane Airport.
Brisbane Airport may not be a typical residential suburb but with more than 360 businesses supported by well over 30,000 people, we're pretty certain that there must be times when you could do with a reliable and efficient carpet cleaning company in Brisbane Airport. Well, fortunately Carpet Cleaning Kings, Brisbane is that company and with decades of experience in the industry can efficiently handle any manner of 
commercial
 or 
domestic carpet cleaning
 jobs.
Carpet Cleaning Brisbane Airport
4008 Queensland
Wide range of services
Fully licensed, we're proud to be Australian owned, and as well as carrying out carpet cleaning in Brisbane Airport another arm to our business is that of pest control and management. We can also handle upholstery cleaning and stain removal. In the unfortunate event that you suffer a flooding on your premises then we also operate a 24 hour, 7 days a week flood water extraction and restoration service. So in your hour of need, we're never far away.
Carpet cleaning at Brisbane Airport – How we do it
We use a hot water extraction system together with portable and truck-mounted units which are extremely powerful and can get deep into the base of the carpet to remove and extract deeply ingrained dirt, allergens, mites and pet dander, amongst other things. Our powerful machinery removes much of the excess water so that your carpets dry quickly. The end result is a fresh, clean smelling carpet which looks almost as good as new. Our machinery may be powerful, but it's recommended by leading carpet manufacturers and won't shrink, fade or damage your carpet. In addition, the cleaning products we use are safe for children and pets and eco-friendly. In the unlikely event that you're not 100% satisfied with our service then we guarantee to give you back your money. Now, how's that for service?
So if you're looking for carpet cleaning in Brisbane Airport or need help with upholstery cleaning or pest control, then just pick up the phone and call us on 1300 7000 75 to receive a competitive and speedy quote.
2 Hakea St. Brisbane Airport
Queensland 4008
Carpet Cleaning Kings is an Australian owned and established residential and commercial carpet cleaning, water damage restoration, hard surface cleaning and pest management company. We strive to deliver a quality of service that exceeds all customers' expectations. We began in Brisbane and can now proudly service the Greater Brisbane, Gold Coast, Ipswich, Logan City, Melbourne, Perth, Sydney and Adelaide areas. It is our superior service levels that set up apart from our competitors. We are passionate about every project, and place enormous importance on the following: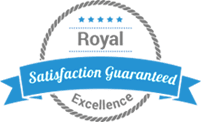 COMMUNICATION
TRAINING
RESOURCES
RELIABILITY
CORE VALUES
Get in touch with us