Bray Park Carpet Cleaning
Carpet Cleaning Kings – A Cut Above The Rest
We understand that it can be a bit of a lottery choosing a carpet cleaning service in Bray Park but we mean it when we say that when you choose Carpet Cleaning Kings you'll be making a decision which you won't come to regret.
Carpet Cleaning Bray Park
4500 Queensland
Why us?
When you choose us over our competitors you're choosing a company that has been in business in Brisbane for decades and has a level of experience that is unmatched by others. All of our technicians are experts in their own right and have the skills and expertise to tackle all manner of commercial and residential carpet cleaning whatever its size. Whether you're a homeowner looking to have your hall and stair carpet cleaned or a hotel chain looking to introduce a monthly cleaning contract, then we're the company to call.
Cleaning method that is highly acclaimed
We use the hot water extraction method which receives high praise from carpet manufacturers because it can be used successfully on all types of carpet and won't cause any damage. We also use state-of-the-art equipment and superior cleaning products to ensure that we achieve the best results. Our technicians will assess each carpet before they start to clean so they know just what to do to get the best out of your carpet. Unlike other cleaning methods, the hot water extraction system doesn't just remove surface dirt instead it gets right to the very base of the carpet giving it a thorough clean so the result is a carpet that looks clean and really is clean.
Saving you money
Our carpet cleaning service in Bray Park also saves our customers money since we offer different priced packages according to the level of cleaning needed and the customer's budget. Therefore if you only need a freshen-up of your carpet it won't cost as much as a deep clean with stain removal. In fact, if you're not totally satisfied with our service we'll even give you back your money – what does that tell you about our confidence in our service?
We can also smarten up your upholstery, clean your mattresses, remove any lingering pet odor smells and extract flood water as a matter of urgency. Call us today on 1300 7000 75 to make a booking or request a free quote.
16 Santa Cruz St. Bray Park
Queensland 4500
Carpet Cleaning Kings is an Australian owned and established residential and commercial carpet cleaning, water damage restoration, hard surface cleaning and pest management company. We strive to deliver a quality of service that exceeds all customers' expectations. We began in Brisbane and can now proudly service the Greater Brisbane, Gold Coast, Ipswich, Logan City, Melbourne, Perth, Sydney and Adelaide areas. It is our superior service levels that set up apart from our competitors. We are passionate about every project, and place enormous importance on the following: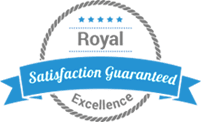 COMMUNICATION
TRAINING
RESOURCES
RELIABILITY
CORE VALUES
Get in touch with us