Looking For A Carpet Cleaning Company in Bongaree?
If you're looking for a carpet cleaning company in Bongaree that's efficient, reliable and experienced then look no further. We're a long established carpet cleaning company with decades of experience under our belt and a team of professional and dedicated technicians. What's more, we've been serving the businesses and residents of Brisbane for many years and now consider ourselves their "go-to" company of choice.
Carpet Cleaning Bongaree
4507 Queensland
Satisfaction guaranteed
We use the very best method of carpet cleaning together with top-notch equipment and eco-friendly products. The hot water extraction system is widely regarded as the best there is since it cleans all types of carpets. In fact, it's recommended by leading carpet manufacturers because it won't damage carpet fibers, cause shrinkage or fade colors. Hot water and diluted detergents are forced at high pressure into the carpet using either portable or truck mounted units and these soon set about loosening and removing dirt, grease, oil, and bacteria which are present. Reaching right to the base of the fibers, it ensures a thorough deep clean to give results which are truly impressive. In fact, if you're not satisfied with the results then under our 100% customer satisfaction guarantee we'll refund your money. What other carpet cleaning company in Bongaree does this?
Fair pricing
We know from experience that carpet cleaning can be an expensive business and often companies charge for cleaning services that aren't necessary. Because all carpet cleaning jobs are different, we offer a choice of carpet cleaning packages to suit both need and budget, that way you're only paying for the level of carpet cleaning that you need. Catering for both residential and commercial carpet cleaning in Bongaree, we give the same level of attention to all jobs, big and small since all our customers are equally as important to us.
Besides carpet cleaning, we offer a range of other services including:
Stain and pet odor removal
If you'd like to know more about any of our services you'll find plenty of information on our website or alternatively you can call us on 1300 7000 75 to request a free quote or make a booking.
Our products are environmentally friendly and safe.
22 Cumming St. Bongaree
Queensland 4507
Carpet Cleaning Kings is an Australian owned and established residential and commercial carpet cleaning, water damage restoration, hard surface cleaning and pest management company. We strive to deliver a quality of service that exceeds all customers' expectations. We began in Brisbane and can now proudly service the Greater Brisbane, Gold Coast, Ipswich, Logan City, Melbourne, Perth, Sydney and Adelaide areas. It is our superior service levels that set up apart from our competitors. We are passionate about every project, and place enormous importance on the following: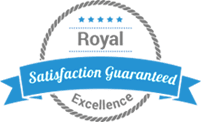 COMMUNICATION
TRAINING
RESOURCES
RELIABILITY
CORE VALUES
Get in touch with us
Error: Contact form not found.