Looking For A Carpet Cleaning Company In Berrinba?
If your favorite shag pile carpet has turned a murky shade of grey then you need the help of a professional carpet cleaning company. In Berrinba it's fair to say that there are a few such companies to choose from but you won't find one that is as customer focused and constantly delivers outstanding results like we do. Carpet Cleaning Kings has many years of experience in the industry and as a result, can clean all manner of domestic and commercial carpets and leave them looking as good as new.
Carpet Cleaning Berrinba
4117 Queensland
Why choose us?
As we've already mentioned we have a wealth of experience in the industry and our skilled technicians are themselves experts in their field. We clean carpets using a method of hot water extraction which is recommended by many leading carpet manufacturers and really does deliver outstanding results. Portable and truck-mounted units propel a high pressure of hot water into the carpet which not only removes surface dirt and stains but reaches to the base of the carpet killing and removing dust mites, ground-in dirt, allergens, and mold, to leave your carpet smelling and looking fresh and clean. Our products are all eco-friendly and won't cause any harm to you, your children, pets or the environment. In fact, we're so confident that you'll be more than pleased with the results that we offer a 100% customer satisfaction guarantee or your money back. How's that for a Berrinba carpet cleaning service?
Other services
We also combine carpet cleaning with a range of related services which includes upholstery and mattress cleaning, carpet patching, pet odor removal as well as a 24-hour emergency flood water extraction service. All of our services are there to keep our customers happy and keep them coming back for more.
So if you're looking for a reliable carpet cleaning company in Berrinba then give us a call. We treat all jobs with the same level of care and attention and no job is too big or too small. Why not put us to the test and call today on 1300 7000 75 to make a booking or request a free quote.
89-151 Lakemba St. Berrinba
Queensland 4117
Carpet Cleaning Kings is an Australian owned and established residential and commercial carpet cleaning, water damage restoration, hard surface cleaning and pest management company. We strive to deliver a quality of service that exceeds all customers' expectations. We began in Brisbane and can now proudly service the Greater Brisbane, Gold Coast, Ipswich, Logan City, Melbourne, Perth, Sydney and Adelaide areas. It is our superior service levels that set up apart from our competitors. We are passionate about every project, and place enormous importance on the following: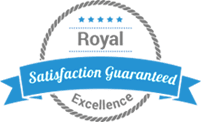 COMMUNICATION
TRAINING
RESOURCES
RELIABILITY
CORE VALUES
Get in touch with us