Get The Best Carpet Cleaning Experience In Bellara When You Contact Carpet Cleaning Kings
Having been in the industry for decades, we're used to dealing with the carpet problems that both residents and businesses of the Brisbane suburbs throw at us. Whether it's a simple freshen up of a fireside rug or a multiple deep-carpet clean at a hotel or office complex, our experienced technicians have the skills to get the job done right. Now, when it comes to carpet cleaning in Bellara you too can experience our same high levels of service and overall results.
Carpet Cleaning Bellara
4507 Queensland
What should you expect from us?
Firstly we're always punctual. We understand that having a carpet cleaned can have a big impact on your day and this is why we're always on time to get the job done. That said, it isn't so much the cleaning of the carpet but the amount of drying time needed before you can get back to normal. If a carpet isn't allowed to dry properly it can be prone to mold and a whole host of other issues. For this reason, our hot water extraction method causes the least disruption to Bellara residents and businesses. After hot water has been pumped into the fibers of your carpet at force it loosens oil, stains, greases, bacteria, and dirt that lurk deep within. After a while, powerful vacuums then suck up the debris along with the vast majority of the moisture, leaving you with a pristine carpet needing a minimum amount of drying time. Bellara carpet cleaning services don't get a better when you call in the Carpet Cleaning Kings.
In addition, although we specialize in carpet cleaning, we also offer a wide range of other closely complementing services including stain removal, carpet patching, pet odor removal, pest management/control and emergency 24-hour flood water extraction. What's more, we also have a number of tailor-made cleaning packages to suit both requirement and/or budget.
If you want to experience arguably the best carpet cleaning service in Bellara, then give us a call on 1300 7000 75. Book an appointment today and put us to the test!
Our products are environmentally friendly and safe.
11-13 Murrawong St. Bellara
Queensland 4507
Carpet Cleaning Kings is an Australian owned and established residential and commercial carpet cleaning, water damage restoration, hard surface cleaning and pest management company. We strive to deliver a quality of service that exceeds all customers' expectations. We began in Brisbane and can now proudly service the Greater Brisbane, Gold Coast, Ipswich, Logan City, Melbourne, Perth, Sydney and Adelaide areas. It is our superior service levels that set up apart from our competitors. We are passionate about every project, and place enormous importance on the following: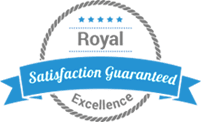 COMMUNICATION
TRAINING
RESOURCES
RELIABILITY
CORE VALUES
Get in touch with us