If you are looking for a reliable carpet cleaning company in Banyo, Carpet Cleaning Kings is the company to call.
When you're in need of carpet cleaning in Banyo wouldn't it be good to know that there's a local company who will respond quickly, do a great job, and not charge you the earth for it either? Well, fortunately, here at Carpet Cleaning Kings we happen to fit all the criteria and are fast becoming the 'go to' company for all Banyo carpet cleaning and upholstery needs.
Carpet Cleaning Banyo
Queensland 4007
Who are we?
Based in Brisbane, we have years of experience within the carpet cleaning industry and using only the best equipment and cleaning
products together with fully trained and competent technicians, we deliver a standard of carpet cleaning which goes way beyond our customer's expectations. The method we use is hot water extraction which pumps water at great pressure, using either portable or truck-mounted units, deep into your carpet reaching the base of the fibres and lifting and extracting all manner of soils, dirt, pet dander, mites and allergens,with the result that your carpet is left looking and smelling wonderfully fresh and clean.
We understand carpets
We can handle domestic and commercial carpet cleaning jobs of any size and because we understand different types of carpets we know just how to achieve the best cleaning results. Our equipment is recommended by the majority of carpet manufacturers and won't shrink, damage, or fade your carpet. In addition, our eco-friendly cleaning detergents and solutions are all child and pet safe.
Flexible
Because we know that our customers lead busy lives we are happy to be flexible and fit in with their timetables whenever we can. We also offer a variety of tailored cleaning packages to suit the varying carpet cleaning needs of our customers. On top of this, because we want our customers to be happy with our service we give a 100% satisfaction guarantee or your money back. Banyo carpet cleaning doesn't get any better than this.
If you're in need of carpet cleaning in Banyo then why not give us a call on 1300 7000 75 for a quote or to make a booking. You can also check out our full range of services on our 'services' page.
25 Wren St. Banyo
Queensland 4007
Carpet Cleaning Kings is an Australian owned and established residential and commercial carpet cleaning, water damage restoration, hard surface cleaning and pest management company. We strive to deliver a quality of service that exceeds all customers' expectations. We began in Brisbane and can now proudly service the Greater Brisbane, Gold Coast, Ipswich, Logan City, Melbourne, Perth, Sydney and Adelaide areas. It is our superior service levels that set up apart from our competitors. We are passionate about every project, and place enormous importance on the following: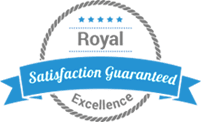 COMMUNICATION
TRAINING
RESOURCES
RELIABILITY
CORE VALUES
Get in touch with us