Looking To Have Your Carpets Cleaned In Balmoral?
Carpet Cleaning Balmoral
Queensland 4171
How we clean carpets
We use the hot water extraction method of carpet cleaning which is recognized by leading carpet manufacturers as being the best. Using portable and truck mounted units, this system propels hot water and diluted detergents into your carpet at great force and this not only cleans the surface dirt and stains but reaches right to the base of the fibers to remove allergens and microbes which are often trapped there. Our powerful vacuums remove most of the excess moisture so that your carpets dry quickly and you're left with a carpet that smells fresh, looks clean and really IS clean. Since safety is paramount we also use eco-friendly products which won't cause any harm to yourself, your children or your pets.
Flexible appointments and prices
We understand that people lead busy lives which is why we try to fit in with our customers' schedules. When we say we'll be there, then that's exactly what we mean. As well as flexible appointments, we also offer a choice of carpet cleaning packages in addition to custom quotes. When it comes to pricing we believe in total transparency and there are absolutely no hidden costs.
Customer satisfaction guaranteed
Our business is built on customer satisfaction and if for any reason you're not happy with our service then we'll give you back your money under our 100% customer satisfaction guarantee. How many other carpet cleaning companies in Balmoral are that confident of their abilities?
Don't just take our word for it. Ring Carpet Cleaning Kings today on 1300 7000 75 to make an appointment or request a free quote. You won't find a more efficient and reliable carpet cleaning company in Balmoral. 
16 Tugulawa St. Balmoral
Queensland 4171
Carpet Cleaning Kings is an Australian owned and established residential and commercial carpet cleaning, water damage restoration, hard surface cleaning and pest management company. We strive to deliver a quality of service that exceeds all customers' expectations. We began in Brisbane and can now proudly service the Greater Brisbane, Gold Coast, Ipswich, Logan City, Melbourne, Perth, Sydney and Adelaide areas. It is our superior service levels that set up apart from our competitors. We are passionate about every project, and place enormous importance on the following: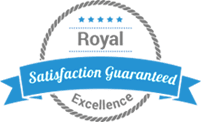 COMMUNICATION
TRAINING
RESOURCES
RELIABILITY
CORE VALUES
Get in touch with us
Error: Contact form not found.