Auchenflower Carpet Cleaning
Want The Best Carpet Cleaning Service in Auchenflower? Speak To Carpet Cleaning Kings
If you have a business or live in Auchenflower and you're in need of a reliable carpet cleaning service in Auchenflower that does a good job at a fair price, then you've come to the right place. Australian owned and fully licensed, Carpet Cleaning Kings has a wealth of experience in the industry and a team of highly trained technicians. As a result we can clean all types of commercial and residential carpets and restore them to a condition that looks just like new.
Carpet Cleaning Auchenflower
Queensland 4066
We're caring and efficient
We care about what we do and how we do it which is why we only use the best equipment and products to clean your carpet and eco-friendly products which are safe around children and pets and which won't harm the environment. Our truck-mounted and portable hot water extraction units do an amazing job of removing surface dirt, greases and stains as well as reaching to the base of your carpet, and the powerful suction removes most of the excess moisture so that your carpets dry quickly with the minimum of disruption.
We value all our customers
We value small jobs as much as large ones and are happy to take on projects of any size. Whether you're a homeowner looking to have your beloved Persian rug cleaned or a commercial entity with dozens of carpets in need of an intensive clean, then we've got it covered. Our technicians are all experts in their own field and understand just how to get the best results from every carpet. In fact, we're so confident about the service that we deliver that should you have any complaints then under our 100% customer satisfaction guarantee, we'll refund your money.
Other services
Besides carpet cleaning in Auchenflower we can give you a hand with stain removal and pet odour removal, freshen up your upholstery, clean mattresses and even patch your carpets. We also carry out pest control and management and operate a 24/7 flood water extraction service.
Why not call us on 1300 7000 75 for a free quote or to make a booking. When it comes to carpet cleaning in Auchenflower we're a company that you can depend on.
16 Lima St. Auchenflower
Queensland 4066
Carpet Cleaning Kings is an Australian owned and established residential and commercial carpet cleaning, water damage restoration, hard surface cleaning and pest management company. We strive to deliver a quality of service that exceeds all customers' expectations. We began in Brisbane and can now proudly service the Greater Brisbane, Gold Coast, Ipswich, Logan City, Melbourne, Perth, Sydney and Adelaide areas. It is our superior service levels that set up apart from our competitors. We are passionate about every project, and place enormous importance on the following: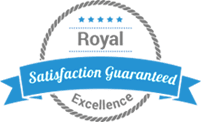 COMMUNICATION
TRAINING
RESOURCES
RELIABILITY
CORE VALUES
Get in touch with us
Error: Contact form not found.