We always provide Astounding results!
We operate a hot water extraction system for carpet cleaning using portable and truck-mounted units which are recommended by many leading carpet manufacturers. It delivers astounding results and gets deep down into the base of the fibers to lift and extract all manner of soil, oils, allergens, mite and pet dander to leave your carpet smelling and looking fresh and clean. In fact, because we're so certain of the great results we can achieve on even the dirtiest of carpets, we guarantee all our customers 100% satisfaction or their money back. Our method of cleaning carpets in Aspley may be powerful but it is gentle too and won't damage the fibers of your carpet, fade the colors or cause shrinkage. All of our products are environmentally friendly and perfectly safe to be used around children and pets.
Carpet Cleaning Aspley
Queensland 4034
Flexible packages
Because we realize that everyone's carpet cleaning needs are different we also offer a range of tailored packages as well as one-off cleans. So whether you need a light clean or a deep, intensive clean and stain removal service, we've got it covered.
 Other services
In addition to carpet cleaning in Aspley, we offer a range of other related services which include:
Carpet patching
Stain removal
24 hours response flood water extraction. So if you're in desperate need of carpet cleaning in Aspley give us a call on 1300 7000 75 and you'll receive a competitive quote. We look forward to hearing from you.
10-12 Centre St. Aspley
Queensland 4034
Carpet Cleaning Kings is an Australian owned and established residential and commercial carpet cleaning, water damage restoration, hard surface cleaning and pest management company. We strive to deliver a quality of service that exceeds all customers' expectations. We began in Brisbane and can now proudly service the Greater Brisbane, Gold Coast, Ipswich, Logan City, Melbourne, Perth, Sydney and Adelaide areas. It is our superior service levels that set up apart from our competitors. We are passionate about every project, and place enormous importance on the following: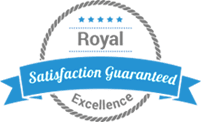 COMMUNICATION
TRAINING
RESOURCES
RELIABILITY
CORE VALUES
Get in touch with us