Kenmore Hills Carpet Cleaning
Carpet Cleaning In Kenmore Hills – We Really Care!
It's understandable that when you're looking for a carpet cleaning company in Kenmore Hills, you want a company that you can rely on to do a first class job. As an Australian-owned, fully-licensed carpet cleaning company with decades of experience in the industry, we believe that we meet those needs and what's more, surpass them.
Carpet Cleaning Kenmore Hills
Queensland 4069
Cleaning system second to none
At Carpet Cleaning Kings our portable and truck mounted hot water extraction systems utilise the latest technology, while also coming highly recommended by many of the world's leading fibre and carpet manufacturers. In addition our eco-friendly products are tough enough to eradicate even the most deep down of carpet stains but gentle enough not to damage even the most delicate of rugs. However, all of this probably isn't any good without experienced operators to do the job. Well, if it's experience you're after, then we have it in abundance. All our technicians are highly-skilled in their own right and have the knowledge to assess and then tackle any type of carpet problems. Whether you're a resident who is looking to 'freshen up' their favourite rug, or a hotel or office complex in need of multiple deep carpet cleans, you can rely on Carpet Cleaning Kings to get the job done.
100% Money-back guarantee
We're so confident about the service that we provide, we offer all our customers a full money-back guarantee. If you're not 100% satisfied with our service then you don't pay. It's as simple as that.
If you want a carpet cleaning company in Kenmore Hills that really cares about their customers, their carpets, and the environment, then contact Carpet Cleaning Kings on 1300 7000 75. Go on, put us to the test. You'll be glad that you did!
53 Tuckett St. Kenmore Hills
Queensland 4069
Carpet Cleaning Kings is an Australian owned and established residential and commercial carpet cleaning, water damage restoration, hard surface cleaning and pest management company. We strive to deliver a quality of service that exceeds all customers' expectations. We began in Brisbane and can now proudly service the Greater Brisbane, Gold Coast, Ipswich, Logan City, Melbourne, Perth, Sydney and Adelaide areas. It is our superior service levels that set up apart from our competitors. We are passionate about every project, and place enormous importance on the following: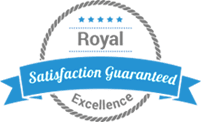 COMMUNICATION
TRAINING
RESOURCES
RELIABILITY
CORE VALUES
Get in touch with us
Error: Contact form not found.